Written by David Spickard, Founder & CEO of 11 Ten Leadership
Overview
Paul's company specializes in the acquisition of high end multifamily housing communities. Having developed and reinvigorated over 30,000 units since 2009, his company provides a wide selection of properties for its residents that result in a positive return for its investors.
Recently, one of the company's Class A residential properties found itself in the crosshairs of the growing call for justice in our cities. The city where the property is located proposed to establish a "Black Lives Matter" mural in a prominent area on the street directly outside of Paul's apartment complex. Much debate took place at the city level about whether to have the mural, but Paul's residents and prospective tenants were disappointed and angry it was even a possibility.
They expressed their deep displeasure that a mural like this could be located outside of their home. They didn't want what they believed would come with having such a mural in close proximity to their residence – continued protests, radical social justice minded people on the street, and other tensions that might arise.
As a result, some residents wanted to get out of their contracts and potential residents lost interest in the property. Paul's company and investors in the project were at risk of losing significant amounts of money.
In addition, Paul's staff was deeply frustrated that these social issues disrupted their business. Ideally, the whole problem would just disappear.
So…what should Paul do?
If he vocalizes his displeasure with city officials about the mural, he runs the risk of not advocating for black lives…something that's far from what he believes. If he does nothing, he could lose several current and potential tenants jeopardizing tens of thousands of dollars for his company and investors not only for this project but potentially for future ones as well.
What Paul is facing is not uncommon.
With the continued wave of racial injustice, growing economic inequality, political divisiveness, and calls for diversity, equity, and inclusion, leaders no longer have the luxury of avoiding issues of justice. We must know how to navigate cultural land mines that can threaten the health and success of our businesses and organizations. If leaders don't have the skill and understanding to wade into these messy waters, they and their companies will be left behind.
How would you advise Paul? What questions should he be asking?
Is a win-win possible in a situation like this? If so, what could that even look like?
What response is just?
Next Steps
Yes, I know. I've left you hanging. Sorry! But that's intentional. Not because I don't have ideas to share for Paul's response, but because I don't want us to answer these questions too quickly.
Situations like this are complex and don't have easy answers. In fact, there are probably multiple answers. So sit with it a bit. If you were Paul, what would you do?
The teams at 11 Ten Leadership and Denver Institute for Faith & Work are working together in the coming months to provide opportunities for discussing situations like the one in which Paul finds himself. We are calling this collaborative project The Just Leadership Lab.
The Just Leadership Lab
The Just Leadership Lab is a collection of resources and learning opportunities to support you in your pursuit of just leadership in the following ways:
Deepen your understanding of biblical justice
Develop your ability to navigate cultural landmines at work
Expand your vision of justice for your community
If you are interested in engaging more deeply with this topic, we encourage you to take advantage of one or more of the following Just Leadership Lab opportunities:
Listen to our Faith & Work Podcast episode: Leadership that Makes the City Rejoice
Purchase a ticket to Business for the Common Good where I will be speaking on Just Leadership: Stewarding Wealth & Power
Register for an upcoming webinar, where we will have the chance to discuss possible responses to Paul's dilemma
---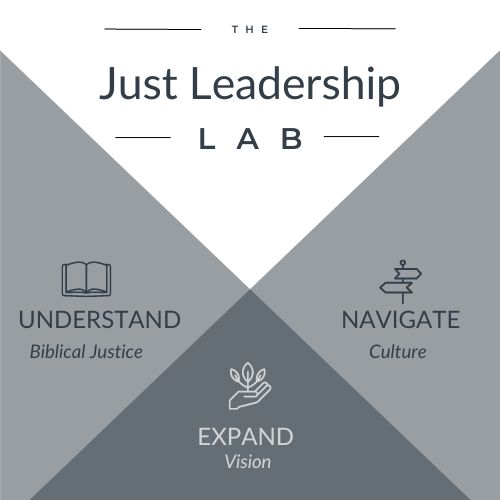 This post was published February 9, 2023
David Spickard
David Spickard is the founder and President of 11 Ten Leadership, a leadership development company based in Raleigh, NC, that works with CEOs and their leadership teams in companies with revenues up to $350 million per year to strengthen their leadership, culture, strategy, and impact. Previously, David was the President and CEO of Jobs for Life, a global non-profit organization that equips churches, community organizations and businesses to help people find and keep meaningful work.
Keep Reading
More About Business, Calling, Culture, DIFW, Entrepreneurship and Work